BeVenue Conference Centre
BeVenue is a unique venue in the heart of Brussels for your (video) conferences, lunchtime debates, webcasts, training sessions and cocktail receptions. The BeVenue conference centre is housed in the premises of the Federation of Enterprises in Belgium (FEB) – representing Belgium's business community – which is located a stone's throw from the Grand-Place, opposite BOZAR and next to the Albertine-Square car park, with a direct link via the Galerie Ravenstein shopping arcade to Brussels Central station, the metro and Brussels Airport.
Rue Ravenstein 4
1000 Brussels
Belgium
Nearby Brussel Central station.
More info: https://www.vbo-feb.be/en/bevenue/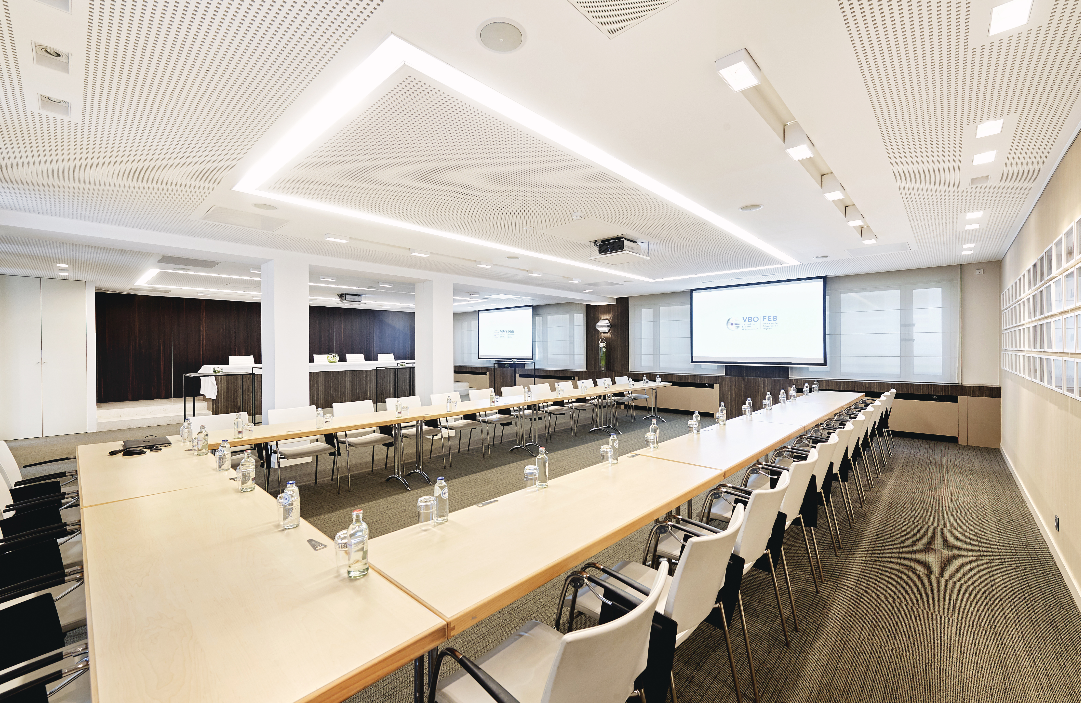 Contact info
Rue Ravenstein 4
1000 Brussels
Belgium